HAWAII'S TRUSTED ALTERNATIVE TO SPINE & ORTHOPEDIC SURGERY
Regenerative Medicine & Rehabilitation of Hawaii is the leader in non-surgical solutions for arthritis, painful joints & orthopedic injuries. Our clinic takes a holistic and progressive approach.  Treatments boost the body's natural repair capabilities so that you can enjoy the things you love.  Guided by world-leading expertise and exclusive technology that's only available in Hawaii at Dr. Dwight Lin's clinic, we focus on solving and healing, not masking pain or your ability to feel it. Thousands of patients have chosen our minimally invasive, nonsurgical treatments.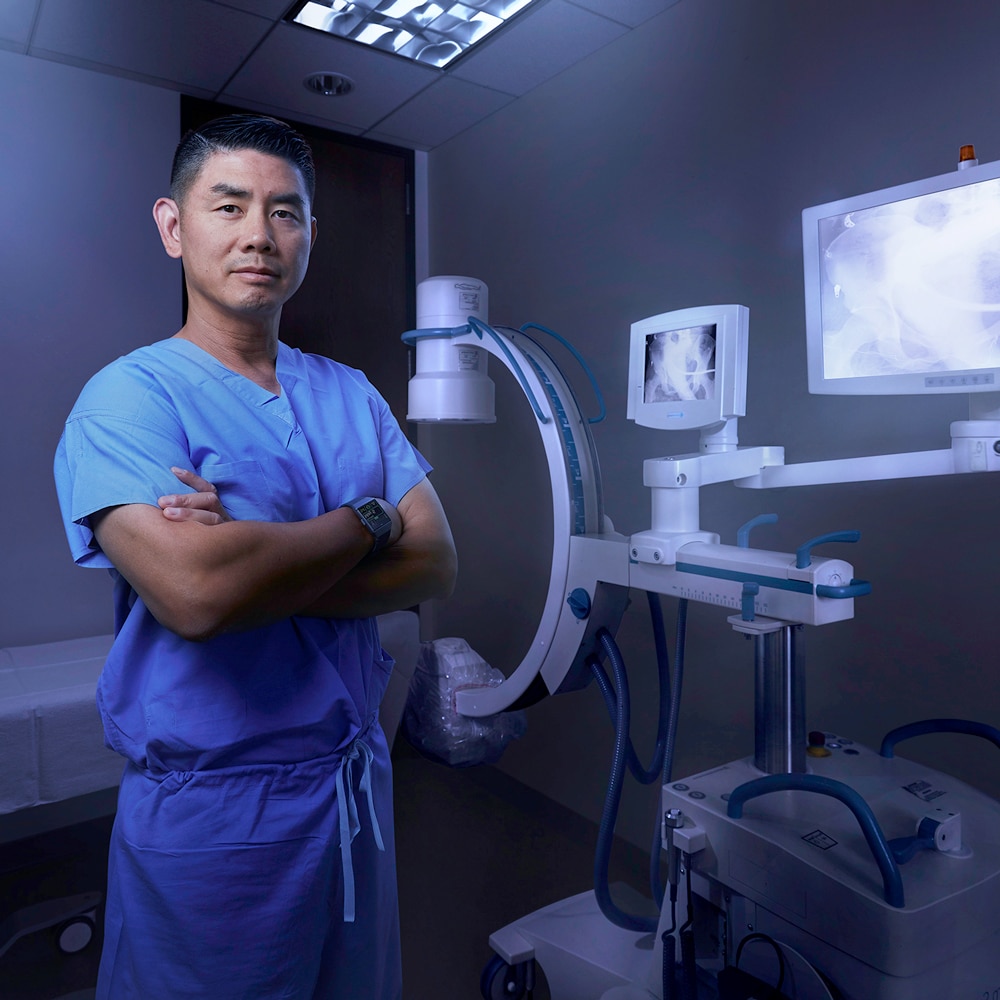 YOUR POWER TO HEAL
For more than 20 years, Dr. Dwight Lin has helped patients regain function and reclaim their quality of life. As a Harvard-trained M.D. with extensive experience in regenerative medicine and rehabilitation, Dr. Lin has earned a place on Honolulu Magazine's Top Doctors List for six years in a row.  
HAWAII'S ONLY REGENEXX LAB
Through Dr. Lin's training and credentials, Hawaii now  has its only Regenexx laboratory to ensure the optimal concentration of platelets and cells derived from your own body.  Treatments are prepared at his clinic where dosage and concentrations are adjusted based on your unique medical history, diagnosis and individual plan. Regenexx's doctors and scientists are the pioneers and innovators of the world's most effective cellular treatments and therapies.  In Hawaii, these proprietary and patented techniques are only available at our clinic. 
IMAGE GUIDANCE FOR PRECISION
Procedural expertise, image-guided precision, safety and comfort are essential for all injections. Dr. Dwight Lin uses live-image guidance with fluoroscopy and ultrasound to carefully and precisely inject super-concentrated platelets and cells into areas of arthritis, injured nerves, muscles, tendons, ligaments and joints to nurture your body's healing. Dosage accuracy and injection precision are only possible with image guidance and highly specialized training for orthopedic and spine conditions.
Like all medical procedures, our procedures have a success and failure rate. Patient reviews and testimonials on this site should not be interpreted as a statement on the effectiveness of our treatments for anyone else.
get back to what you love
We want you to live life to your fullest potential. Our clinic specializes in regenerative medicine to optimize your muscles, joints and spine so that you can resume work, play and exercise.  Dr. Lin's patients have experienced these benefits without the risks of general anesthesia or invasive surgery:
• shorter recovery time as compared to orthopedic surgery
• improved pain relief
• decreased inflammation
NATURAL HEALING IS WHAT WE'RE ALL ABOUT
We offer a unique approach to treat orthopedic injuries without surgery with therapies that contain stem cells. Healing begins with a thorough consultation, physical exam, review of imaging studies and consideration of your unique medical history. Based on your diagnosis, Dr. Lin will determine if a regenerative procedure is right for you. Our naturopathic treatments treat a wide range of conditions such as:
• knee arthritis and injuries
• carpal tunnel
• disc herniation in the lower back and sciatic pain
• Achilles tendinopathy
• neck and shoulder pain including rotator cuff injury