Dr. Dwight Lin of Hawaii brings decades of physical medicine and rehabilitation expertise as Hawaii's leading PRP and stem cell specialist in the field of regenerative orthopedic sports medicine. He offers a unique approach to holistic healing and health empowerment. Dr. Lin's clinic uses the most advanced technologies to help patients suffering from cartilage, ligament and tendon injuries.
His expertise has earned him a place on Honolulu Magazine's Top Doctors list from 2015 through 2021. A specialist in non-surgical treatment of painful knees, hips, shoulders, elbows, back pain and sciatica, Dr. Lin treats adult patients with arthritis as well as work, recreational and sports-related conditions.
He lives in Honolulu with his wife, two children and their dog. In his spare time, Dr. Lin enjoys surfing and studying traditional Japanese karate.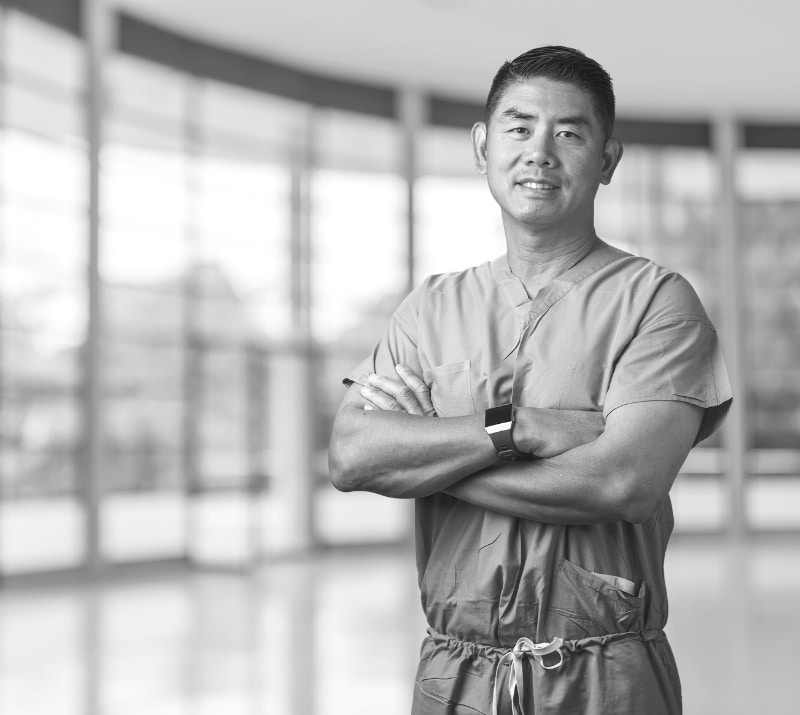 Dr. Lin is Hawaii's only Regenexx Physician Specialist. Regenexx is a physician network with advanced training in orthobiologics in PRP and stem cell technology. He has passed a highly selective screening in which only 1% of physicians are accepted. Thousands of hours of rigorous training are required to become a licensed Regenexx physician.
He graduated from Cornell University and worked at the National Institutes of Health before graduating from Hahnemann Medical School in Philadelphia. He completed his specialty residency at Harvard Medical School.
He is a sought-after speaker, medical litigation consultant, physician life care planner and independent medical examiner.
CERTIFICATIONS
American Board of Physical Medicine & Rehabilitation
American Board of Independent Medical Examiners
Interventional Orthobioligics Foundation
Licensed Regenexx Physician
SPECIALTIES
Interventional Orthopedics
Regenerative & Stem Cell Technology
Non-Surgical Sports Medicine
Non-Surgical Spine Care